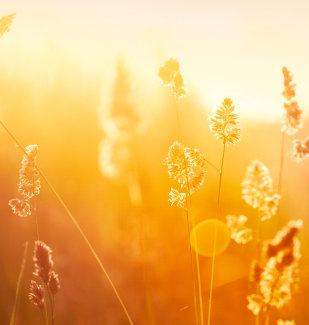 Riley Aiden Caulfield
June 2, 2012 - June 2, 2012
Riley Aiden Caulfield, was stillborn Saturday, June 2, 2012 at Great River Medical Center, West Burlington. He was the son of Trystan David Caulfield and Caitlin Breeanne Davis, both of Burlington.
Riley is survived by his parents; grandparents, Randy & Jacque Davis of Burlington, Koren Smith of Burlington, and Kenton Billings of Minnesota; great-grandparents, Molly Dockendorff of Danville, Janis Davis of Burlington, Imogene Caulfield of Burlington, and Dennis and Sue Caulfield of Burlington; great-great-grandmothers, Myranell Dockendorf of Danville, and Marjorie Davis of West Lafayette, Ohio; and aunts and uncles. He was preceded in death by his great-grandfathers Monte Dockendorff and David Davis, and one great uncle Brian Dockendorff.
Graveside services will be held at 2:30 PM, Wednesday, June 6, 2012 in Babyland, Aspen Grove Cemetery, Burlington. Pastor Randy Gearhart will officiate. Visitation will be held from noon to 1:30 PM, Wednesday, at Elliott Chapel, New London. A memorial has been established.
... Read More
No Photos Yet

Add one now
What will you miss most about Riley?
What is your favorite memory of Riley?
How did Riley inspire you?
What made Riley so unique and special?
Koren Smith
Dec 22, 2013

Well Riley, it's another Holiday with out you...again. We miss and love you unimaginably. Your baby sister will be here soon. Rilynn. Please look over your parents as they go through bringing her into this world. A lot o... more
GRANDMA KOREN
Jul 23, 2013
YOU'RE GOING TO BE A BIG BROTHER RILEY!! SOMETIME IN THE BEGINNING OF JANUARY 2014. YOU MOMMY & DADDY ARE SO HAPPY. AS WITH EVERYONE ELSE. WE LOVE AND MISS YOU VERY MUCH! WATCH OVER YOUR PARENTS THROUGH THIS VERY STRESS... more
Gramma Koren Smith
Jun 2, 2013
HAPPY 1st BIRTHDAY RILEY! i miss you with all my heart ! Love, gramma Koren.
Grandma Koren
Feb 17, 2013
Missing you my sweet angel!
Grandma Koren
Oct 5, 2012

I'm missing you more than ever lately.... a lot of out of the ordinary "things" going on. The Holidays are approaching quick and your Mommy and Daddy are going through the typical steps through grieving. I'm scared for t... more
Jadon Davis
Jul 4, 2012
I am so very sorry for your loss. My prayers are with you both.
No Videos Yet

Add one now
Riley Aiden Caulfield's online obituary has been made permanent courtesy of Obitio Online Obituaries.